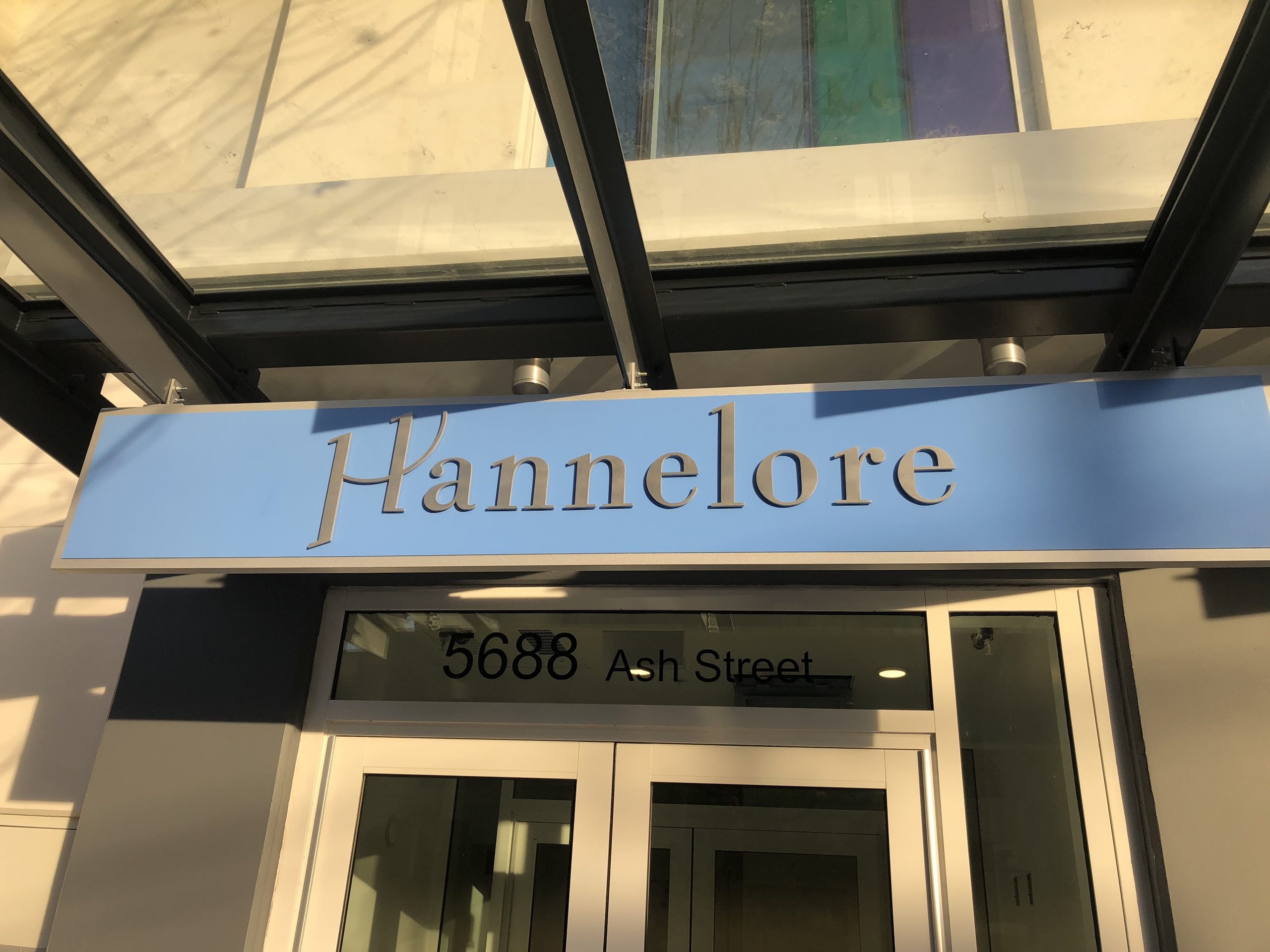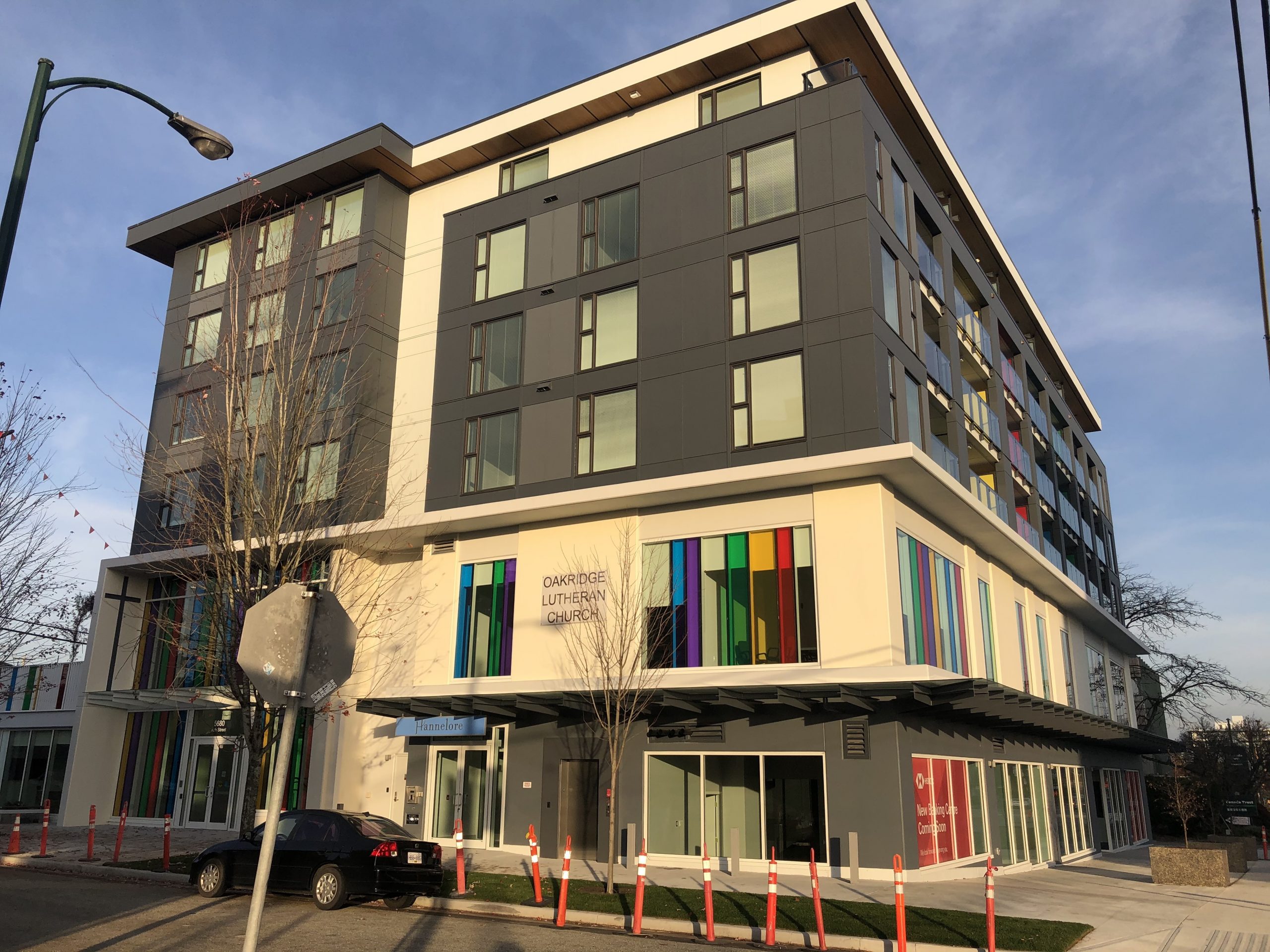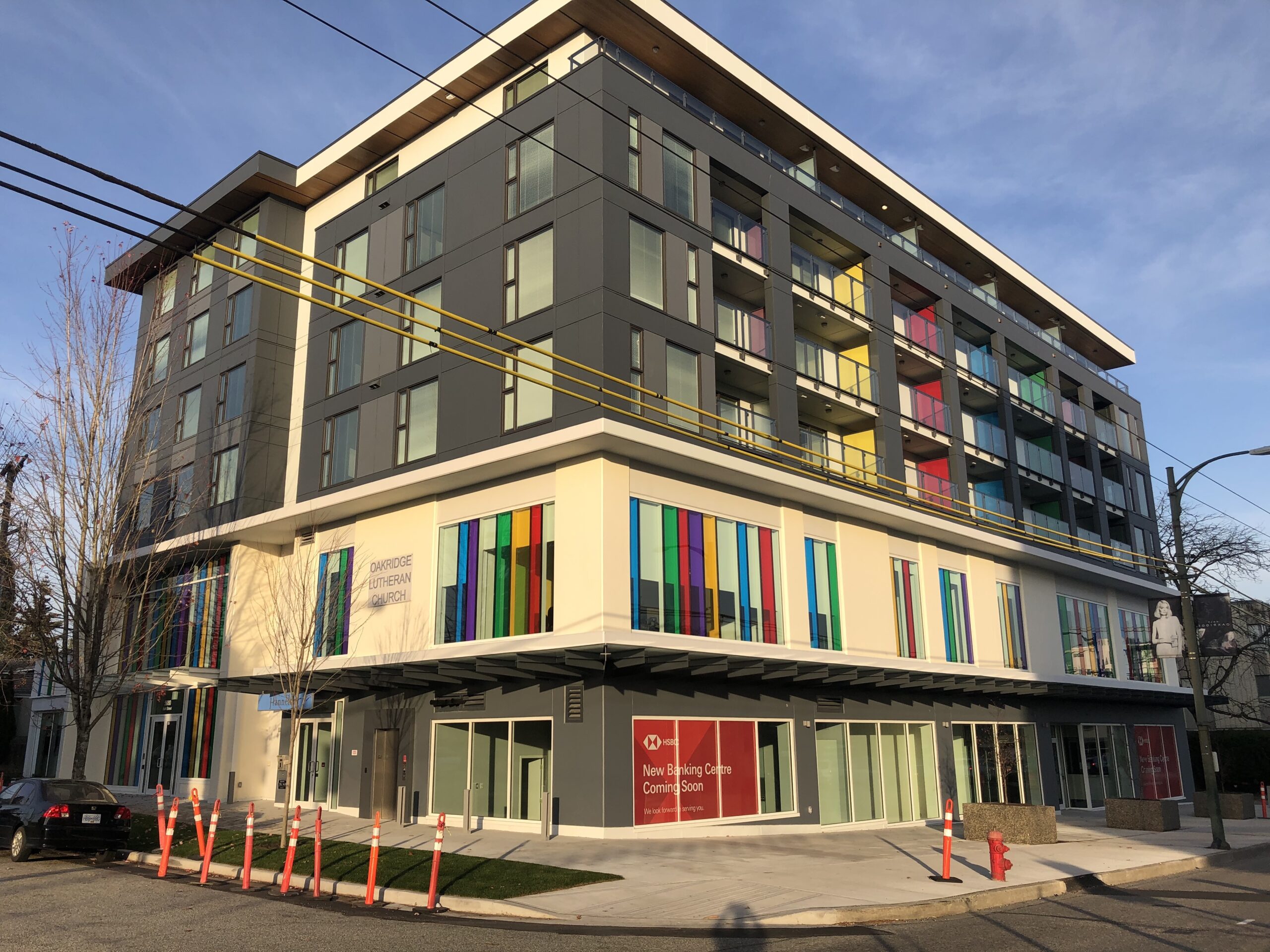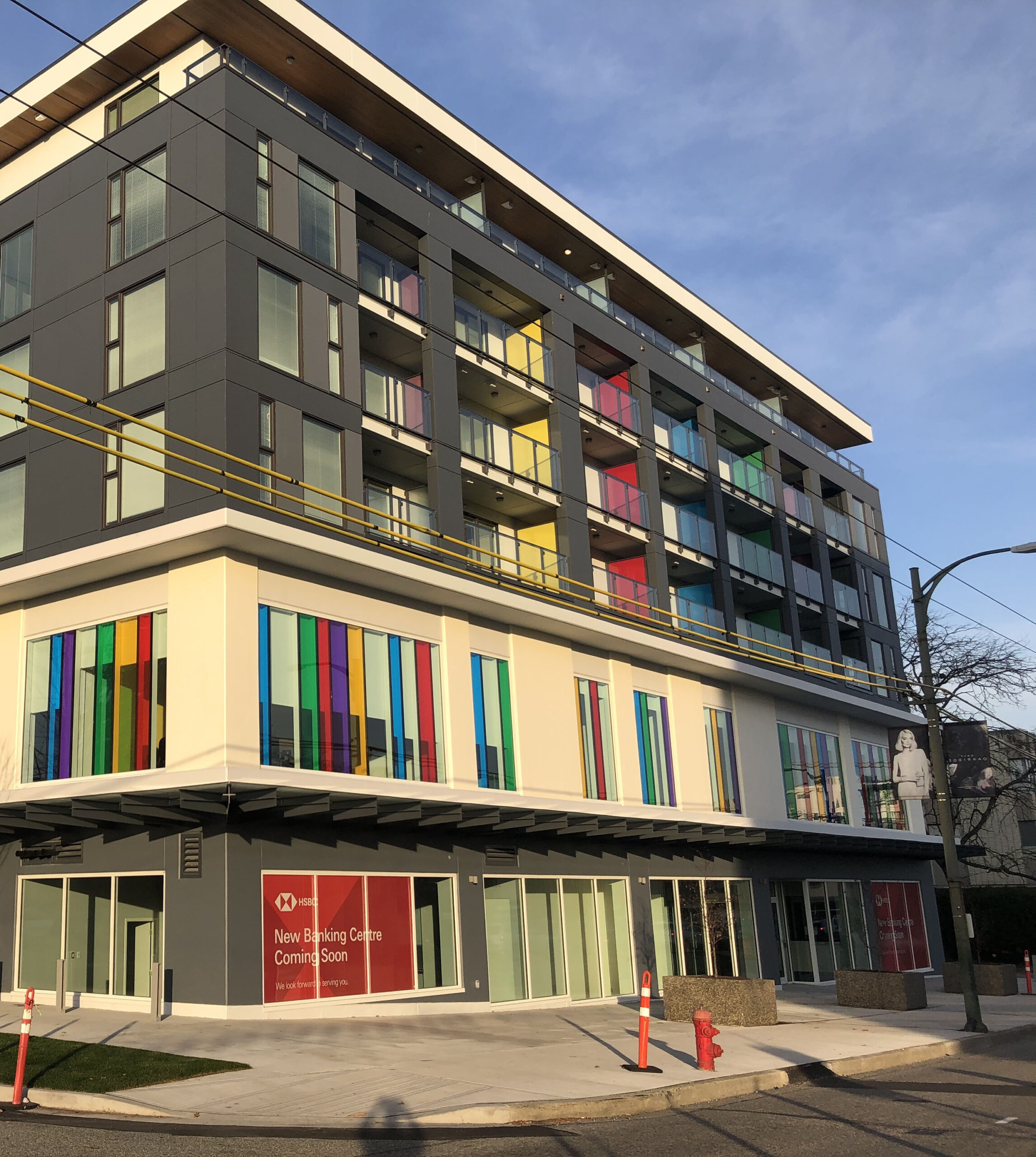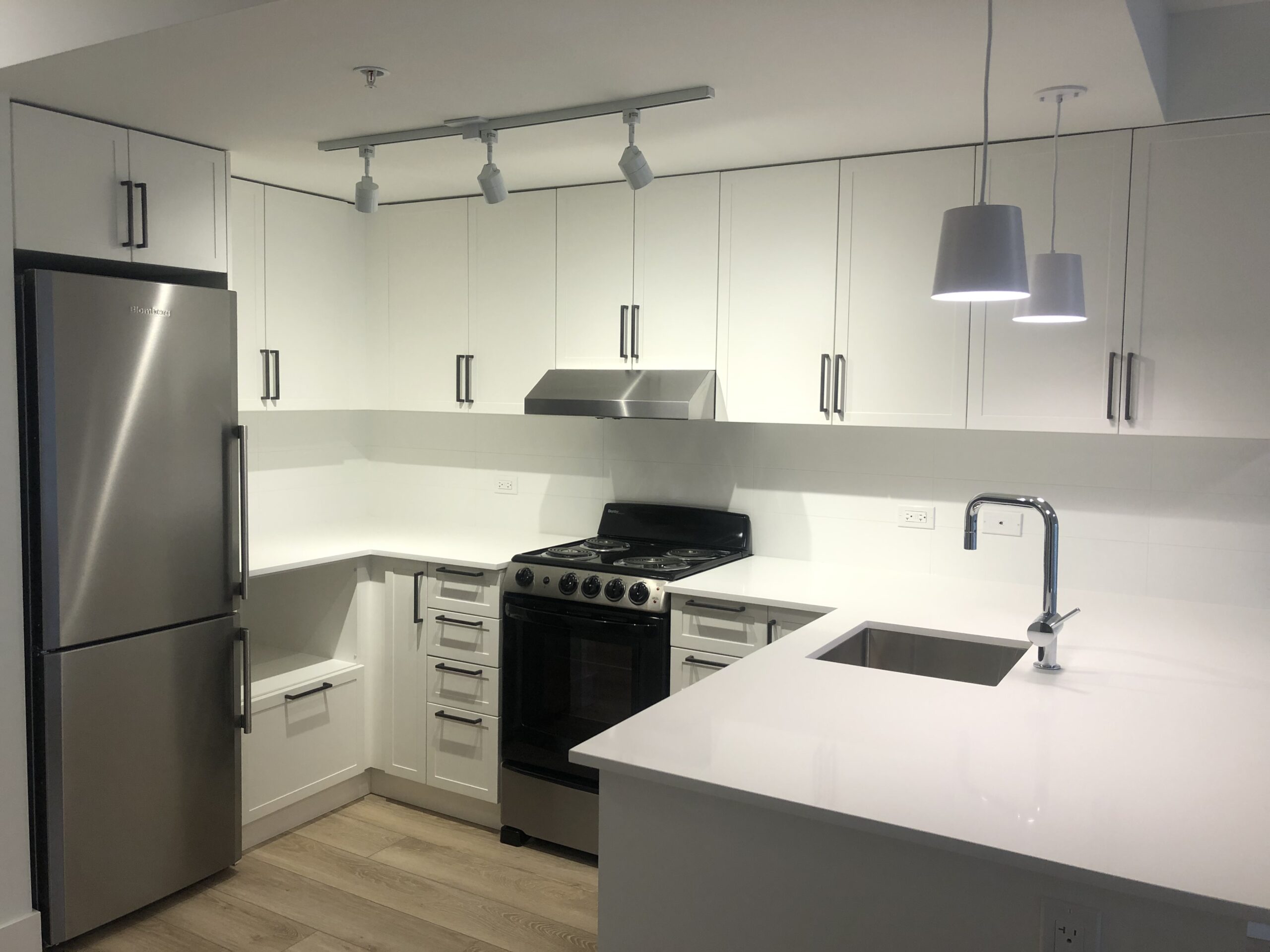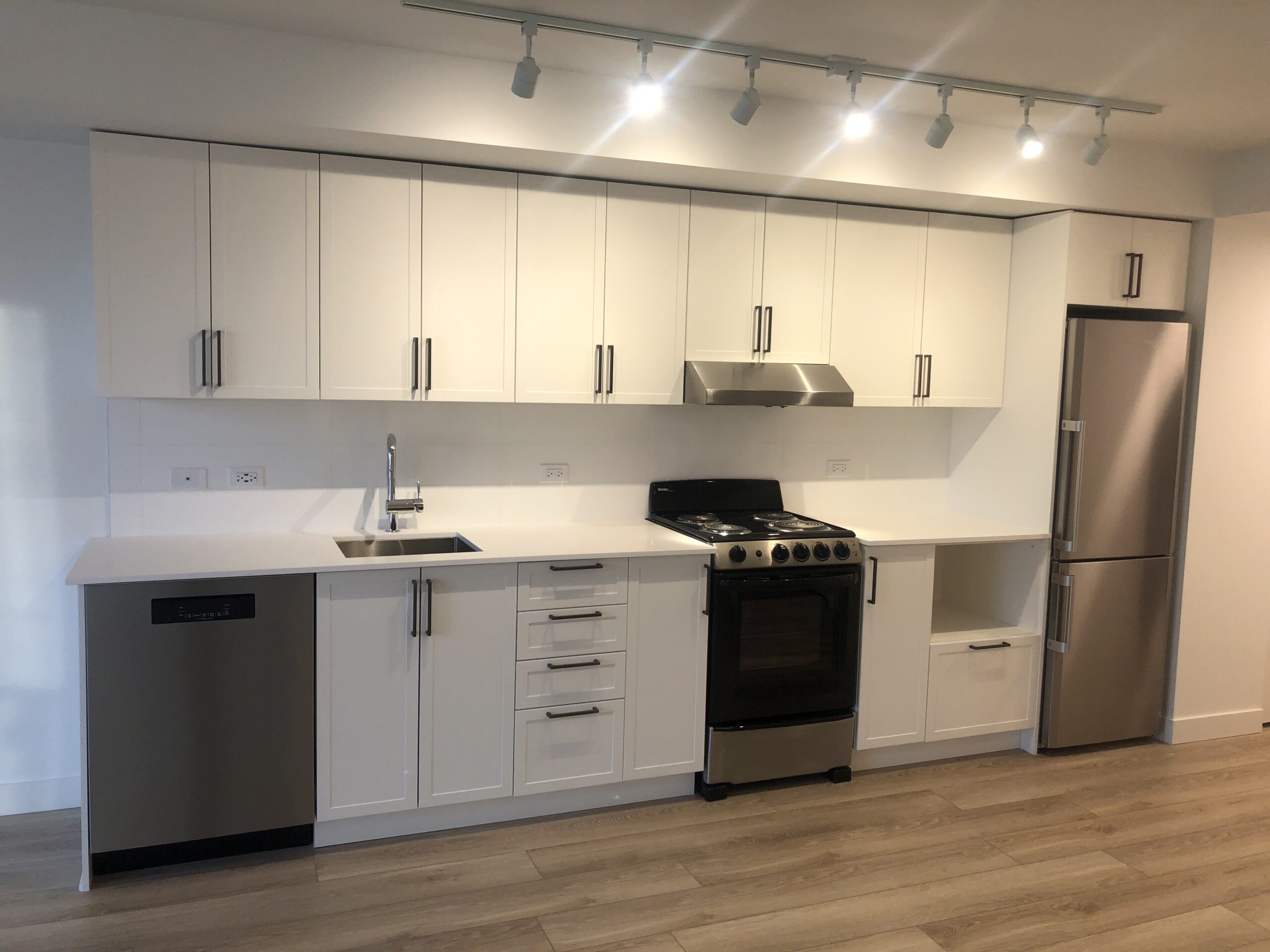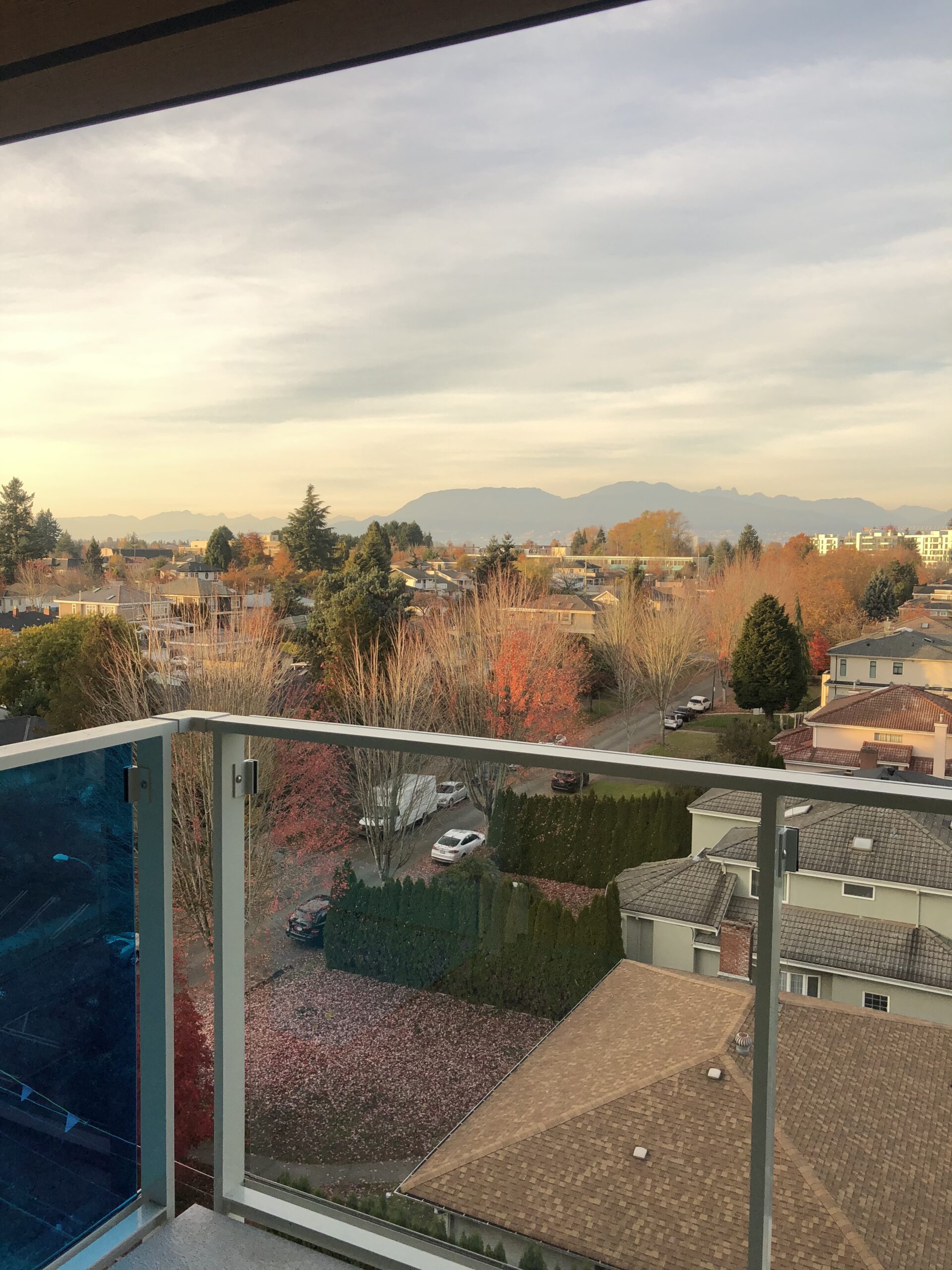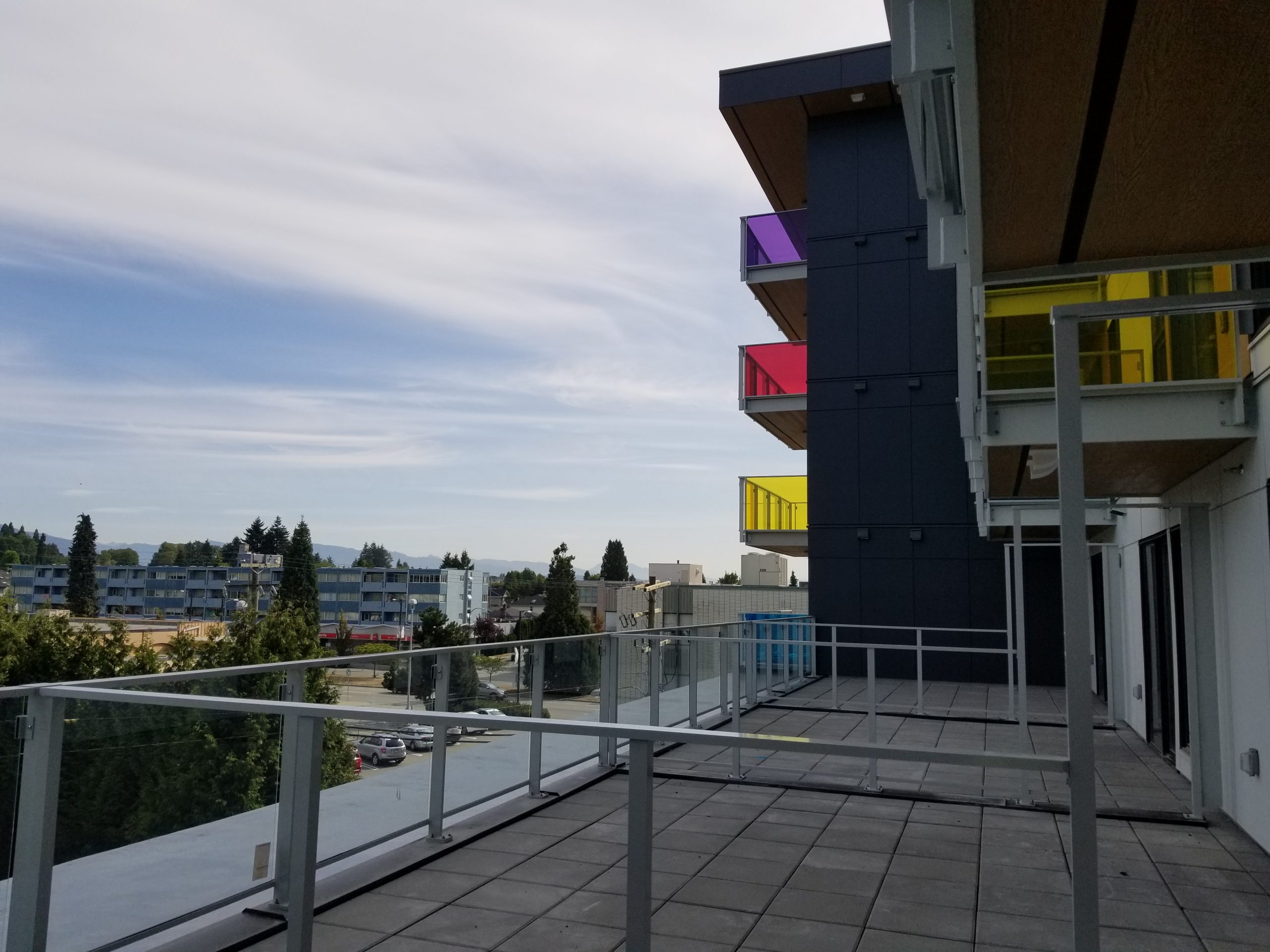 Hannelore
585 West 41st Avenue, Vancouver, BC, Canada
On the site of the Oakridge Lutheran Church, there is a bright and colourful mixed-use and LEED Platinum building. Hannelore consists of four levels of affordable rental housing, atop of the Church and a commercial space.
The new Oakridge Plaza development adjacent will offer residents access to shops, grocery stores, pharmacies, and a host of other services.
Hannelore is jointly owned by the OLC Housing Society and operated by Catalyst Community Developments Society.
Hannelore
Features:
46 rental homes will offer a range of layouts and apartment types (Studio and 1-to-2 bedroom)
Transit-friendly hub
Pet-friendly building and a shared balcony
Featured Projects
We help our partners achieve long-term financial sustainability and build communities that people can live and work in.