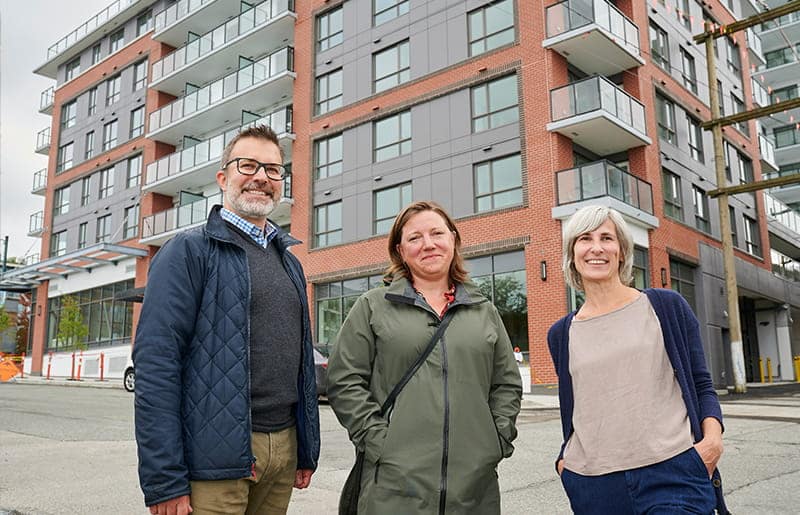 Outside the box thinking results in affordable housing
One year after discussing innovative ways to create affordable housing, CMHC's Lance Jakubec and Vancity's Kira Gerwing were collaborating on a $6 million dollar investment.
CMHC provided the funds to Vancity through the Affordable Housing Innovation Fund, which is designed to encourage new funding models and innovative building techniques.
One of the first projects to be created as result of the funding is Aspen, a 145-unit affordable housing project in Vancouver's Mount Pleasant neighborhood.